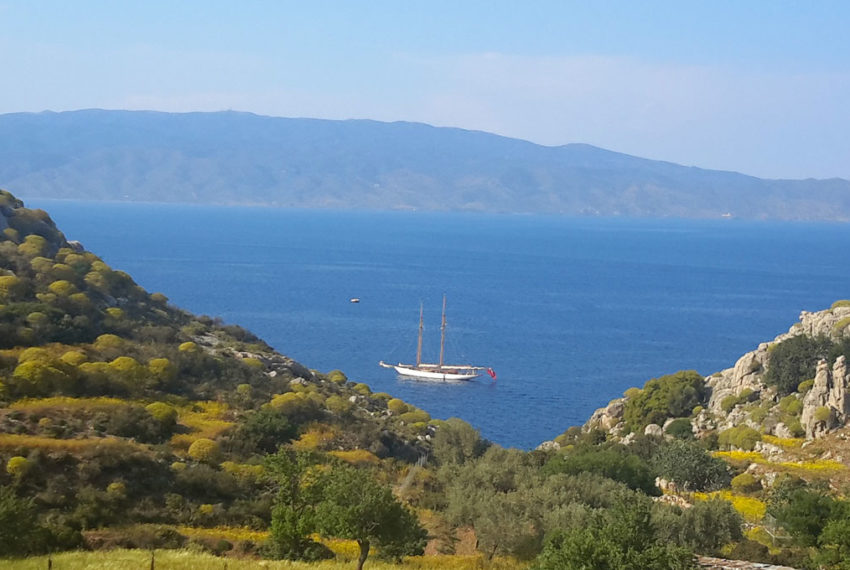 Hydra's beauty – The attraction
I remember years ago stepping off the boat in the harbour and was just struck at what I saw. A charming, busy port in the height of summer. People laughing and enjoying their coffees in the cafes. The buildings magnificently grand and just how relaxed everything seemed. No speedy cars or motorbikes, no noisy engines from factories, just incredibly calm.
Over the years, Hydra has become more reserved and upmarket in its style and presence.
The once, simple furnished rooms to let, have turned into welcoming boutique hotels and are spaciously dotted throughout the island. A few to mention are Angelica Hotel, Orloff Hotel, Hydra Hotel, Mistral Hotel and Piteoussa Guest house and many more. All tastefully done and in compliance with modern convenience of today.
No eyesores, no tacky billboards and no high skyrise buildings obstructing the views.
The restaurants and tavernas have improved on service and decor, although I and many do miss some of the oldie places!
Pretty tablecloths are laid, flowers displayed and a smiley waiter to welcome you. The Greek cuisine is hard to beat – healthy, nutritious and filling!
It's great though that there is a choice of something for everyone – places with a little more class for special occasions to the traditional homemade dishes that the yiayia's make.
Everything you see is very traditional in style. The animals of the island are seen in all streets and alleyways from the cats, dogs and especially the mules and horses. Cockerels can be heard at sunrise and the donkeys echo across the valleys.
The chimes of local churches or the sound of priests chanting are all some of the charms that the island has to offer.
I also admire the island's victorious history which can be seen and learnt in the local museums. Throughout the season there are many art exhibitions, musical events and dance workshops going on.
Nature is all around – from sea to mountains, a simple but pleasurable blessing. Fortunate are those who have it right on their doorstep everyday.
A lady from Denmark recently starting her search to purchase a house on the island uttered to me the words "I can't really explain what it is…but this place is just magical!"
Hydra is definitely a place to wind down, relax and is only a short ride away from Athens – all so very convenient. Purely magical.